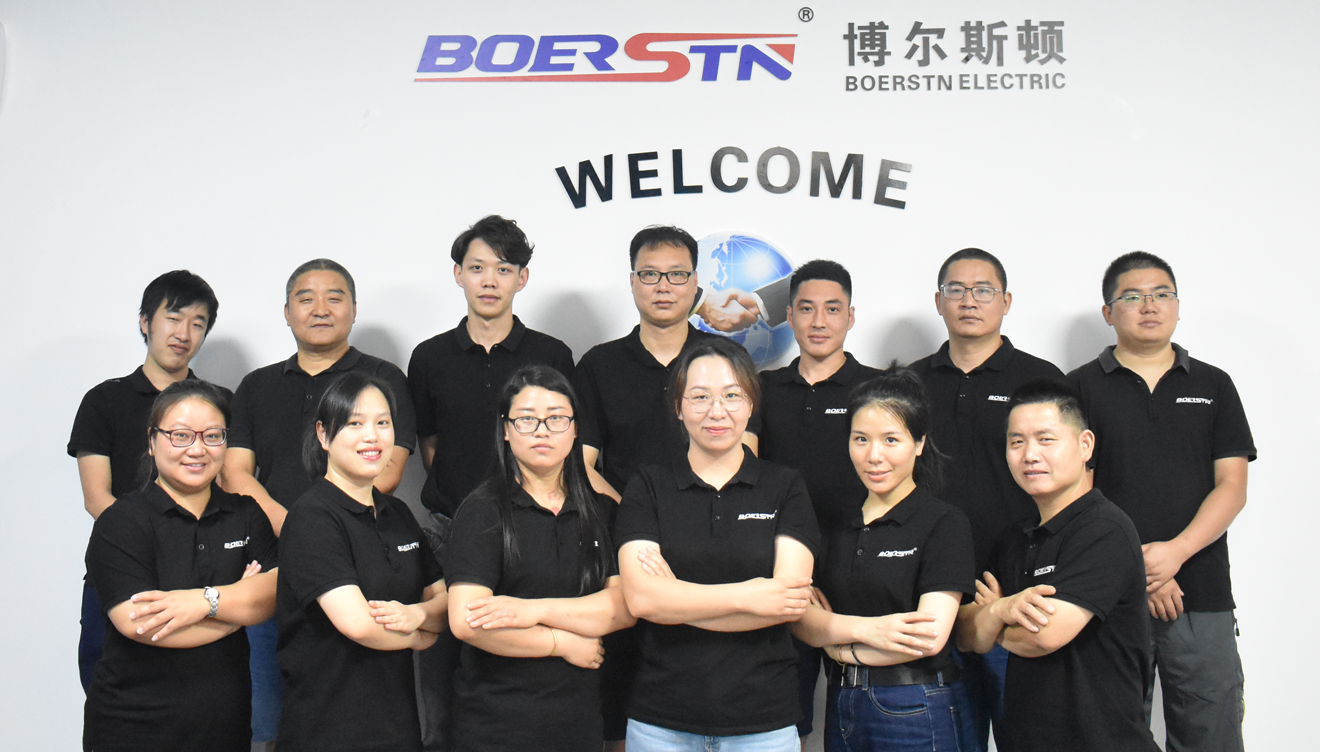 The "Research & Development Team" of the Boerstn electric company is composed of 3 national senior electrical engineers and several electrical technicians, mainly engaged in the research ,designing and development of high and low voltage electrical power distribution & power solution and controlgear equipments.
Provide the latest technical support in the world for the power plant projects or other projects to be undertaken by the company ,and all equipments & products made by the company . Since its establishment, the team has successfully completed dozens of power projects at home and abroad.
The team was awarded as the backbone team of industrial science and technology of zhejiang province and the advanced technology team of electrical industry of wenzhou city.
After-sales Service Team
-
Our after-sales service team mainly provides necessary & in time after-sales service for domestic and foreign projects, including on-site installation, commissioning, testing and related personnel training etc. To ensure the safety and perfect operation of the Boerstn equipments used in the project.
Usually, this kind of service is decided according to the project request or the user request, the travel expenses and the room and board expenses are borne by the client. In addtion, the team also provides the regular follow-up survey & information collection for finished projects. The team insists on listening to customers to gain greater market resources and feedback.
The company has advanced production technology equipments and testing equipments, to the world's customers around the demonstration of the company's large-scale production, to provide the most advanced technical support and safe, economic, reliable products.
The sales department consists of domestic sales and foreign sales. Before 2015, the company focused on the domestic market. In 2015, the company officially established an international sales department in cooperation with alibaba.
The company currently has more than 20 sales staff and 5 professional international sales persons who have over 20 years international business experience. Till today, our sales mainly cover the south-east aisia, Africa and American countries.
In any time, our sales team can response in time to any request or inquiry from all over the world. Andwe can make the quotation in time, finish production & shipment in time. Ability to communicate and provide services without barriers. Our products ,services & brands enjoy a high reputation in more than 50 countries .