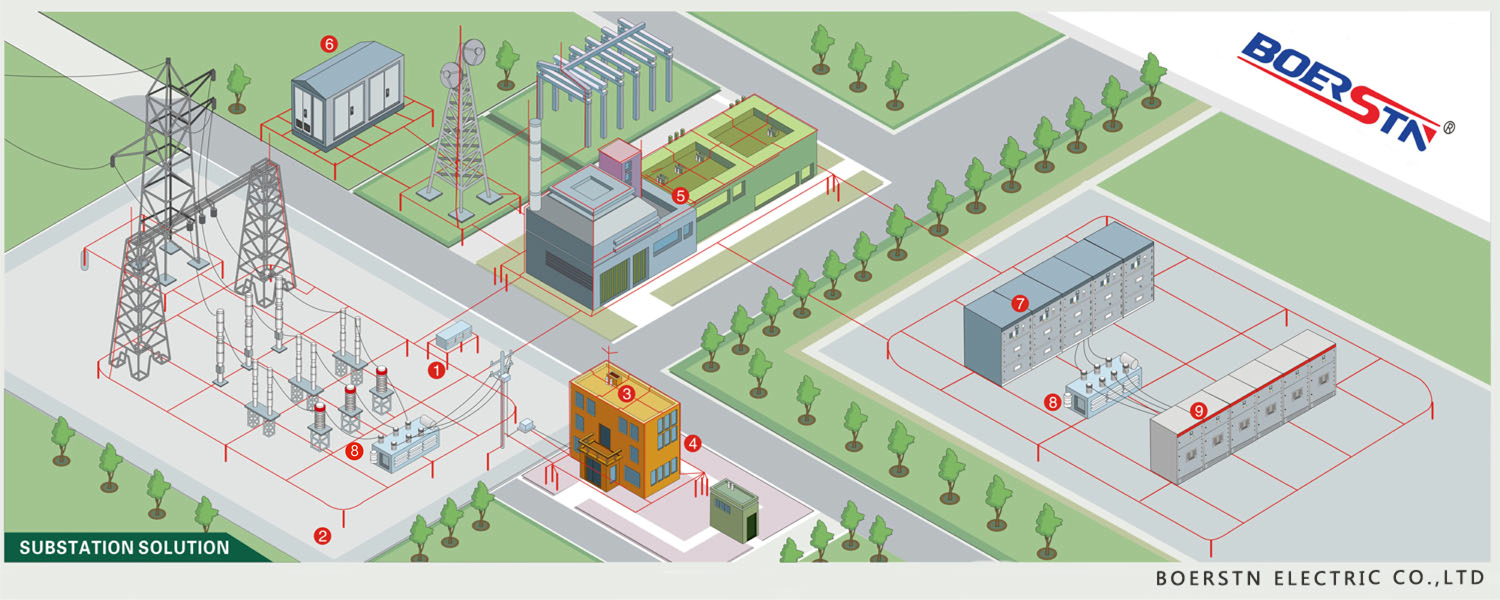 SUBSTATION SOLUTION
1. Horizontal Ground Conductor
2. Copper Bonded Ground Rod
3. Lightning Protection Zone
4. Down Conductory
5. Lsoelectric
6. Compact Substations
7. High Voltage Switchgear
8. Power Transformer
9. Low Voltage Switchgear
Applications in the power grid
-
Power plants are generating electrical energy, with voltages up to 40.5 K V, which makes its way to transformer stations and dispersion switchgear.

These distribution switchgears are used in distributing power, protecting&measuring the electrical system. Here also, a number of cubicles of Boerstn HV&LV switchgear are used by many companies.

Our high voltage switchgear and low voltage switchgear enter residental or industrial complex, power stations, transformer substation, hotels and sport venues etc.

Everywhere of these places, the HV&LV switchgear performs four essential functions:
On the high voltage loop of the medium voltage distribution system operator (DSO) there is a derivation allowing the switching in the loop.
The installation is protected with a load break switch combined with HRC fuses or through a circuit breaker with integrated protection relays.
The energy consumption is measured on the high voltage side or on the low voltage side.
The medium voltage is transformed to low voltage (690 V-400 V-231 V).