LW30-72.5KV Outdoor SF6 Dead Tank Circuit Breaker
LW30-72.5KV Outdoor SF6 Dead Tank Circuit Breaker
Boerstn Model LW30-72.5 is a new compact intelligent high voltage 72.5KV dead tank SF6 circuit breaker with tripolar operation mechanism. The structure is composed of incoming and outgoing bushing, circuit breaker, current transformer and other components.

PRODUCT DETAILS
Main Technical Specifications
Main Unit
Product description
When the user needs, the isolation switch, grounding switch, voltage transformer, lightning arrester and other components can be added. This product has the advantages of compact structure, small floor area, small amount of installation work, short installation cycle, reliable operation, high intellectualization and little maintenance.
Main features of the product
1. The product adopts three-phase box-type design, with small interference between phases and width of 0.65m, light weight, good conductivity and no eddy current loss.

2. the circuit breaker has superior breaking performance 4 Circuit breaker adopts the principle of self-energy arc extinguishing, making full use of arc energy to improve its ability of arc extinguishing, reducing the operating power required by the operating mechanism and greatly improving the product reliability.

3. Circuit breaker adopts CTB spring operating mechanism with low operating power and little maintenance, and three-phase mechanical linkage, which has high reliability in the same period.

4. Excellent and flexible SF6 gas system
Product gas chamber distribution can be arbitrary combination, can be a three-pole circuit breaker as a gas chamber, can also be each pole circuit breaker as a separate gas chamber, but also can be each pole as a separate gas chamber, each gas chamber is equipped with density relay. Air chamber diversity is more suitable for flexible and reliable electrical system.

5. installation convenience: The product USES the whole transportation, in the site does not need to open the cover plate, as long as some simple connection, after the inflation debugging can be run.

6. The product USES sensors to monitor the operation of key equipment in real time, and then collects and integrates the acquired data through the network. Finally, through the analysis of the data, the optimized management of the entire power system operation is achieved.

7. Superior economy:
owadays, land has been paid more and more attention. Lw30-72.5 integrated circuit breaker, current transformer and other components into one module, greatly saving land area and meeting the needs of the market.

8. Strong practicability
Lw30-72.5 composite electrical appliances adopt standardized structural modules, compact product structure and block layout, which can meet various main wiring requirements, and achieve standardized and modular design and production, suitable for new construction, expansion and transformation projects of power plants and substations. Lw30-72.5 combined with modular flexibility makes it ideal for retrofitting old substations.

9.Standard
IEC62271-100/GB7674-2008《 Rated voltage 72.5k V and above gas insulated metal enclosed switchgear》
IEC62271-100/GB1984-2003《high voltage AC Circuit breaker 》
IEC62271-100/GB/T11022-1999《 Common technical requirements for high voltage switchgear and control gear standards》
IEC62271-100/GB1985-2004《 High voltage ac disconnecting switch and ground switch》
NEMA4 :《 Degree of protection of control cabinet》& IEEE693-2005
1.Operating environmental conditions
No.

item

unit

Data

1.1

installation




Indoor/Outdoor

1.2

Ambient temperature

℃

-40 ~ 60

1.3

sun's radiation

W/c㎡

1000

1.4

humidity

%

average day :95%

1.5

The altitude

m

≤2000

1.6

The wind speed

m/s

34

Horizontal




General

area 0.15,

strong

1.7

earthquake

acceleration

g

earthquake area 0.3

conditions

Vertical

0.075,0.15
No.

name

unit

parameter

note

2.1

Rated voltage

kV

66




2.2

Nominal voltage

KV

72.5

2.3

Max.working voltage

kV

72.5

2.4

Rated current

A

1200, 1600,2000

2.5

Rated short time withstand

kA

40




voltage (4S)

2.6

Rated withstand voltage (peak

kA

100




value)

2.7

Rated power frequency withstand

kV

160

To earth

voltage

160+42

interrupter

2.8

Rated lightning impulse withstand

kV

350

To earth

voltage(peak)

350+60

interrupter

2.9

SF6 rated pressure

MPa
2

0.4




0.35

Alarm

pressure

3.0

SF6 In a flat rate




0.35

Lock pressure
| | | | |
| --- | --- | --- | --- |
| No. | name | unit | Technical data |
| 3.1 | Nominal voltage | kV | 72.5 |
| 3.2 | Working voltage | kV | 72.5 |
| 3.3 | Max.working current | A | 3150 |
| 3.4 | Actuation | | Tripolar |
| 3.4 | Rated breaking current | kA | 40 |
| 3.5 | Rated short-circuit PICO | kA | 104 |
| 3.6 | Closing time | ms | ≤65 |
| 3.7 | Opening time | ms | ≤30 |
| 3.8 | ARC Extinction | | SF6 |
| 3.9 | Fully breaking time | ms | ≤60 |
3.10

Safety Position switch




Local-off-remote

3.11

Bushing creepage distrance

Mm/KV

25mm/KV

3.12

Bushing material

High speed

Porcelain

O-CO-1min-0.3sec-CO

reclosing

3.12

Sequence of operation

Reclosing

CO-15S-CO

high speed

No.

3.9

Operation time

Phas

closing

ms

≤4

e-

in different

opening

ms

≤2

phas

period




e




3.10

Operation mechanism




CTB Electric spring

operating mechanism

3.11

Tension Control

V

DC220/125/110
1.Circuit Breaker and its mechanism
1.1Circuit breaker
The circuit breaker USES the current mature self-energy technical principle to work. Part of the energy required to open and close the short-circuit current comes from the arc itself, which reduces the energy of the operating mechanism. Circuit breaker transmission mode is three-phase mechanical linkage, can effectively ensure the three-phase switching synchronism.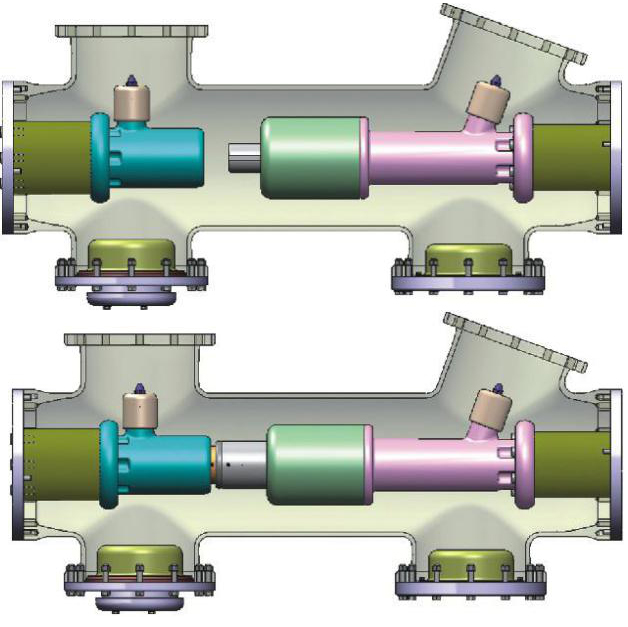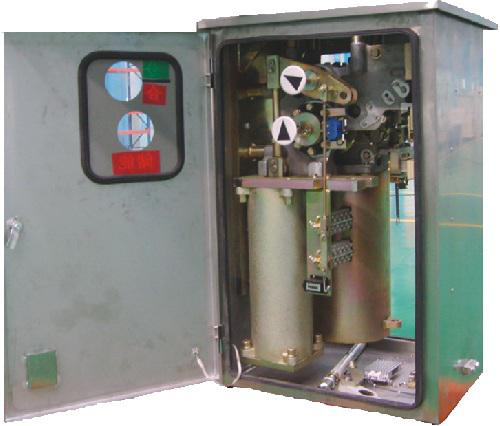 1.2.Operating mechanism
Circuit breaker mechanism adopts CTB spring operating mechanism with low operating power and little maintenance, which has more than 10 years' experience in power grid operation.
Ordering instructions
The combination of electrical equipment is a complete set of electric equipment, when you choose the type, please contact us, so as to confirm the technical solution and reach a technical agreement.

Then sign the technical agreement and contract:

1.Accurate and clear primary wiring diagram, serial number of each component and provide detailed main technical parameters related to the equipment.
2.Main technical parameters and specifications of each component.
3.Requirements for control, measurement, electrical and interlocking.
4.Name, specification, quantity and mode of transportation of the auxiliary equipment and special tools needed.
5.Whether the manufacturer is required to provide installation and technical services, technical training and other matters.
6.Indicate the order and delivery date of products in the order contract.
Feedback form contact with us