Medium voltage Pole Mounted Drop Out Fuse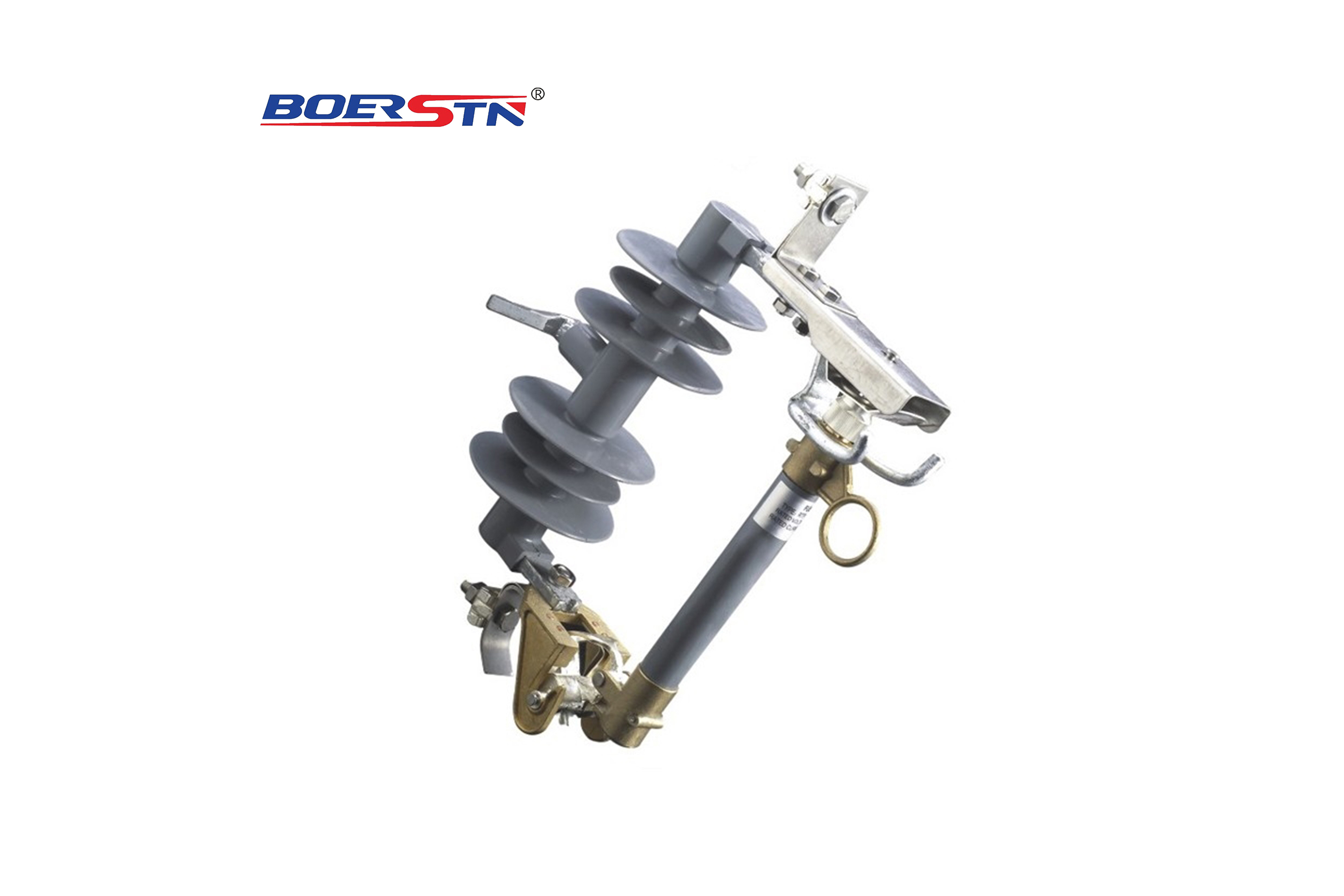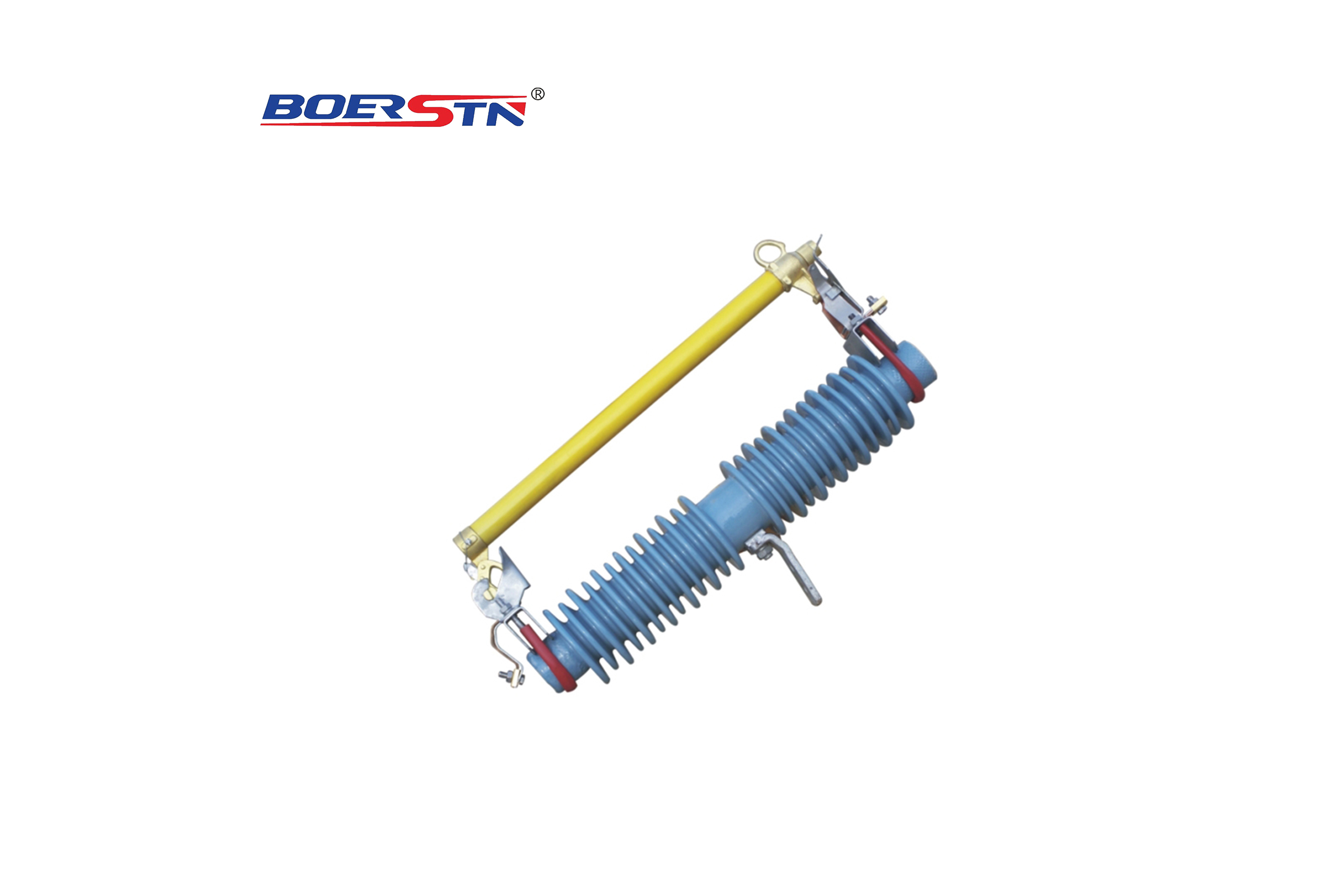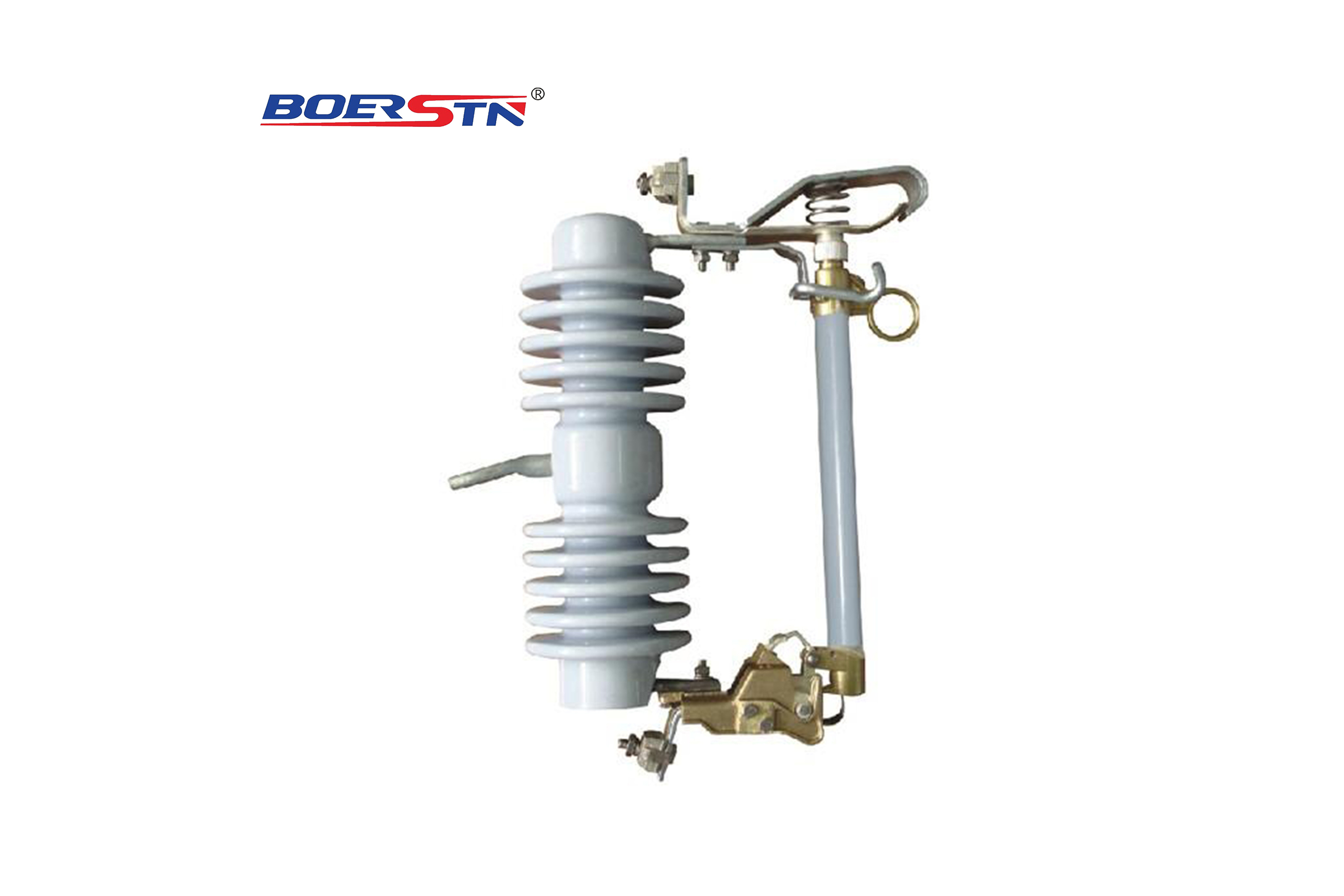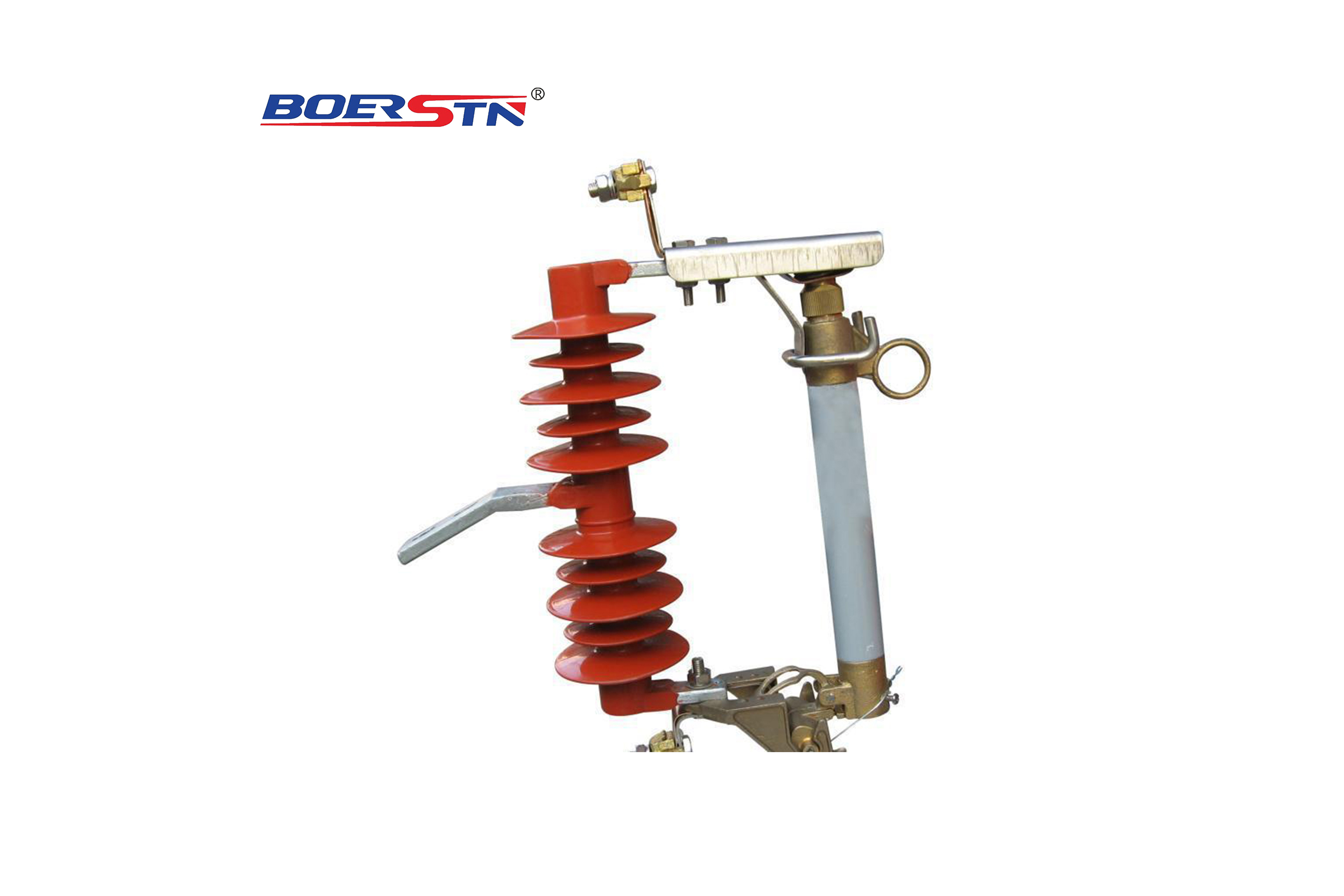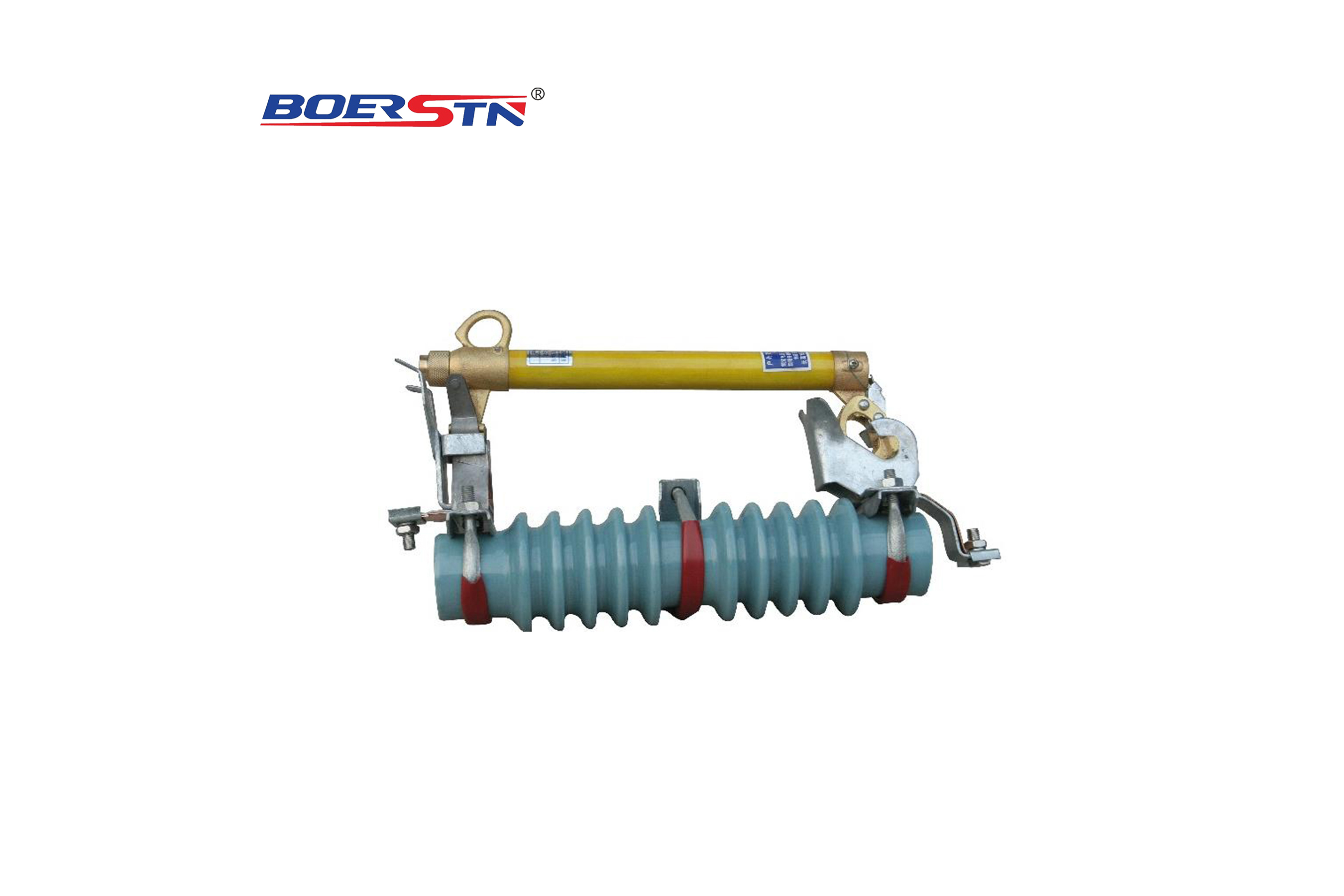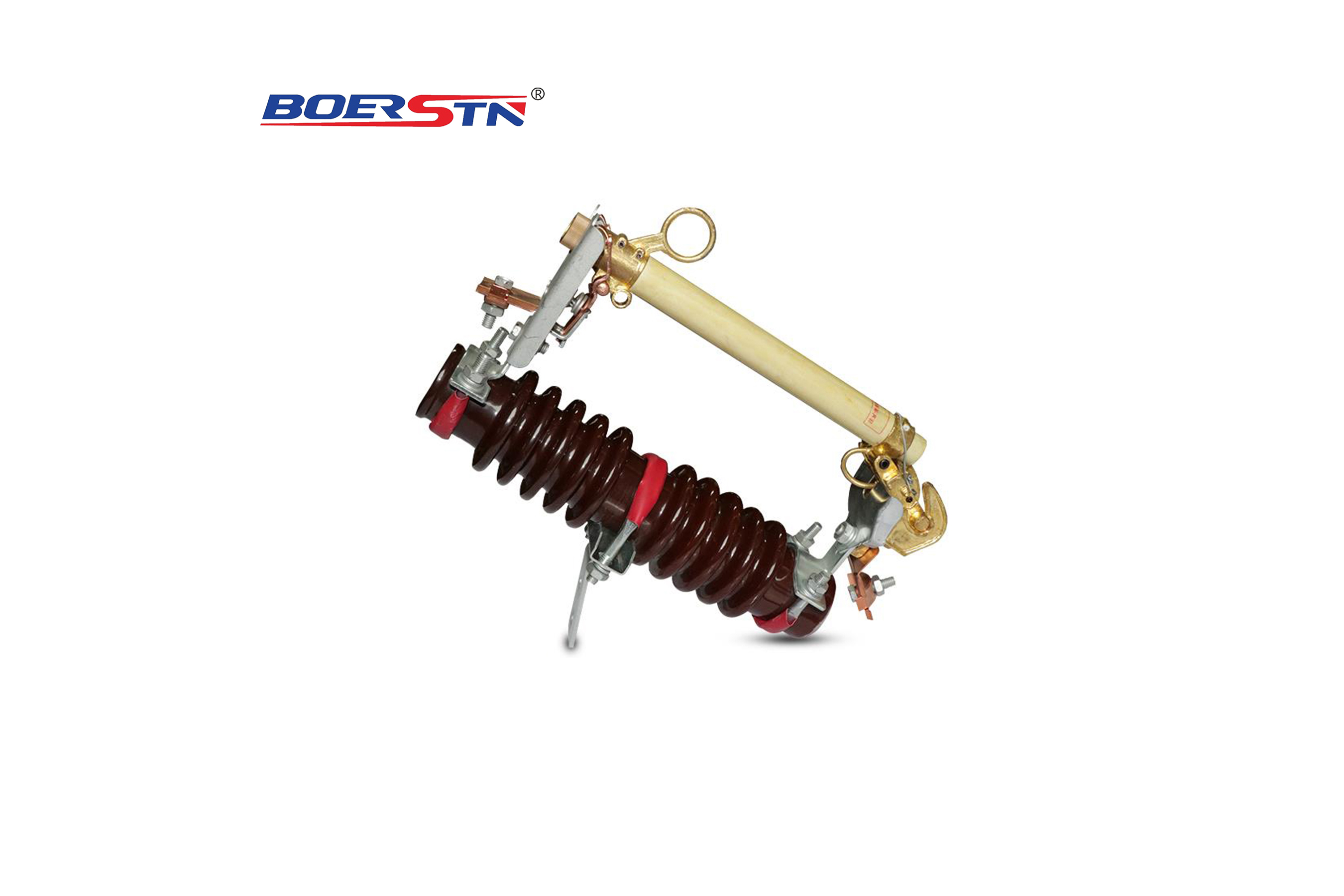 Medium voltage Pole Mounted Drop Out Fuse
Fuse Cutout is an outdoor high voltage protection facility. It is applied to AC 50/60 Hz, rated voltage up to and including 40.5 kV outdoor overhead distribution system.

Product description
Wide usage is 11KV,15KV,20KV,24KV ,30KV ,33KV ,36KV. It is installed at medium voltage side of transformer or branch line of distribution line to protect transformer or transmission line from short circuit and overload, to break and connect load current.

It is composed of insulator supports and a fuse tube, static contacts is fixed on two sides of insulator support and moving contact is installed on two ends of fuse tube. Fuse tube isconsisting of two parts, arcing extinguishing tube in inner side and epoxy glass tube outside. And the Tension Load Dropout Fuse Cutout increases the flexible auxiliary contact and the arcing-extinguishing shield to break and connect load current.
Features
1. Widely applicable for 11,12,15,20 ,24,27,30,33,36 ,38KV power distribution as protector; It can protect transformer, capacitor, cable, branch cable; Can supply reliable overload protection and short circuit protection on right time;
2. Durable and corrosion resistant-Zinc impregnation on surface; UV radiation resistance
3. Excellent conductivity;
4. Solid copper casting ensures opening and closing reliable; Tripping is reliable;
5. Dropout Fuses installation is simple, Very simple to insert or unload fusion tube;
6. Fuse cutout can be installed arcing shield, single-phase exhausting or double-phase-exhausting as your prefer.
| | | | | | | | | |
| --- | --- | --- | --- | --- | --- | --- | --- | --- |
| Type | Rated Voltage KV | Rated current (A) | Breaking current(A) | Impulse Voltage | Power-Frequency withstand voltage KV | Leakage Distance(mm) | Weight kg | Package Dimension (cm) |
| DG-1 | 11,12KV | 100 | 10000 | 110 | 40KV | 245 | 7 | 41x39x11.5 |
| DG-1 | 11,12KV | 200 | 12000 | 110 | 40KV | 245 | 7.5 | 41x39x11.5 |
| DG-2 | 15KV | 100 | 10000 | 125 | 45KV | 330 | 9 | 51x34x12.5 |
| DG-2 | 15KV | 200 | 12000 | 125 | 45KV | 330 | 9.5 | 51x34x12.5 |
| DG-3 | 24KV | 100 | 8000 | 150 | 65KV | 420 | 11.5 | 52x38x13 |
| DG-3 | 24KV | 200 | 10000 | 150 | 65KV | 420 | 12 | 52x38x13 |
| DG-4 | 27KV | 100 | 8000 | 150 | 65KV | 450 | 11.5 | 52x38x13 |
| DG-4 | 27KV | 200 | 10000 | 150 | 65KV | 450 | 12 | 52x38x13 |
| DG-5 | 33KV | 100 | 10000 | 170 | 70KV | 660 | 14.5 | 66x37x14 |
| DG-5 | 33KV | 200 | 12000 | 170 | 70KV | 660 | 15 | 66x37x14 |
| DG-6 | 33KV | 100 | 10000 | 170 | 70KV | 660 | 7 | 61x42x13 |
| DG-6 | 33KV | 200 | 12000 | 170 | 70KV | 660 | 7.5 | 61x42x13 |
| DG-7 | 24KV | 100 | 8000 | 150 | 65KV | 370 | 11 | 52x38x10.5 |
| DG-7 | 24KV | 200 | 10000 | 150 | 65KV | 370 | 11.5 | 52x38x10.5 |
| DG-8 | 33KV | 100 | 10000 | 170 | 70KV | 700 | 15.5 | 57x38x 14.5 |
| DG-8 | 33KV | 200 | 12000 | 170 | 70KV | 700 | 16 | 57x38x14.5 |
| DG-9 | 11-15KV | 100 | 6000 | 110 | 42KV | 340 | 7 | 47.5x27.5x11.5 |
| DG-9 | 11-15KV | 200 | 8000 | 110 | 42KV | 340 | 7.5 | 47.5x27.5x11.5 |
| DG-10 | 11-15KV | 100 | 6000 | 110 | 42KV | 340 | 5 | 47.5X27.5X11.5 |
| DG-10 | 11-15KV | 200 | 8000 | 110 | 42KV | 340 | 5.5 | 47.5x27.5x11.5 |
| DG-11 | 33-36KV | 100 | 8000 | 170 | 70KV | 780 | 23 | 69x28x18 |
| DG-11 | 33-36KV | 200 | 10000 | 170 | 70KV | 780 | 23 | 69x28x18 |
Feedback form contact with us