BRZW32-11~40.5KV Outdoor Pole Mounted Automatical Circuit Recloser (ACR)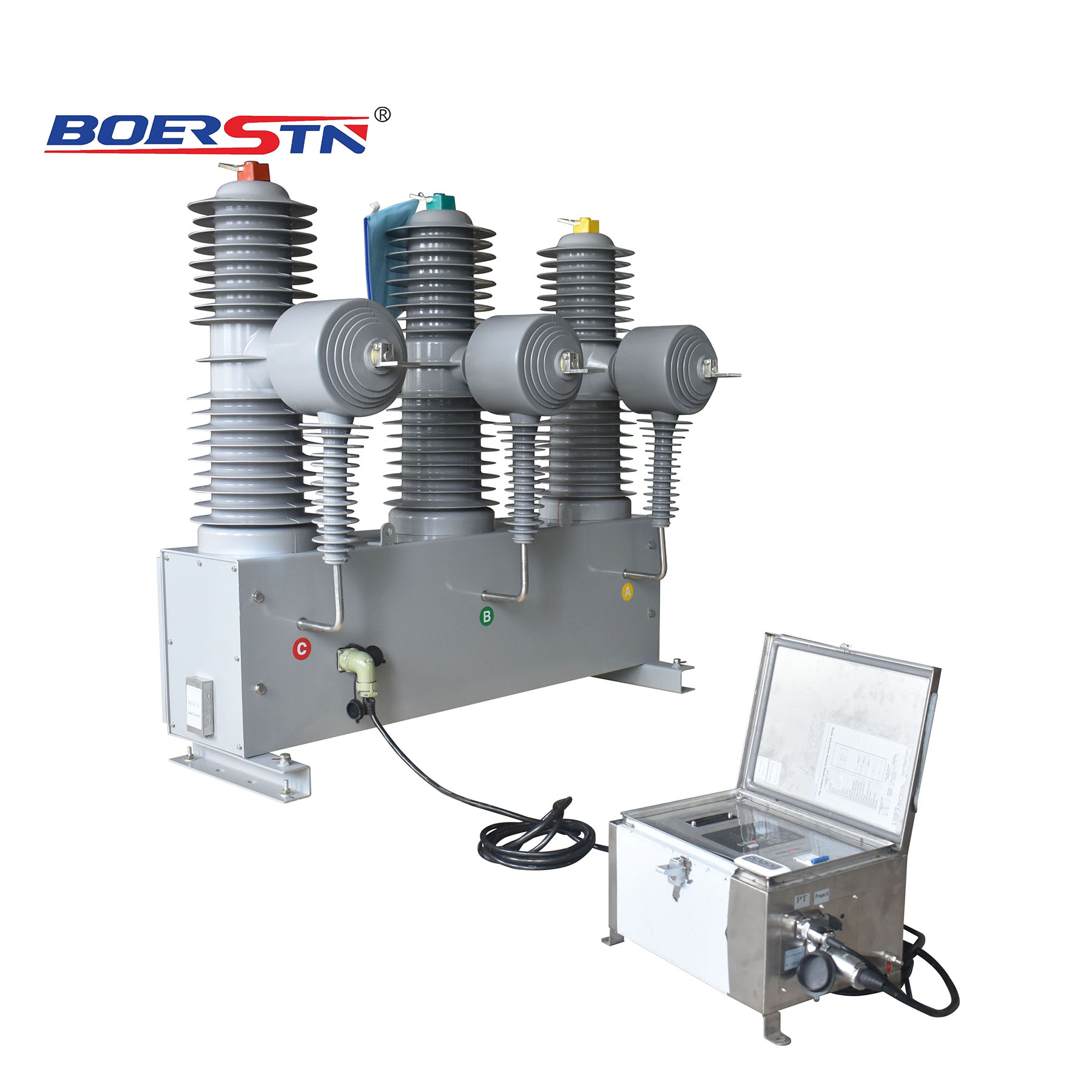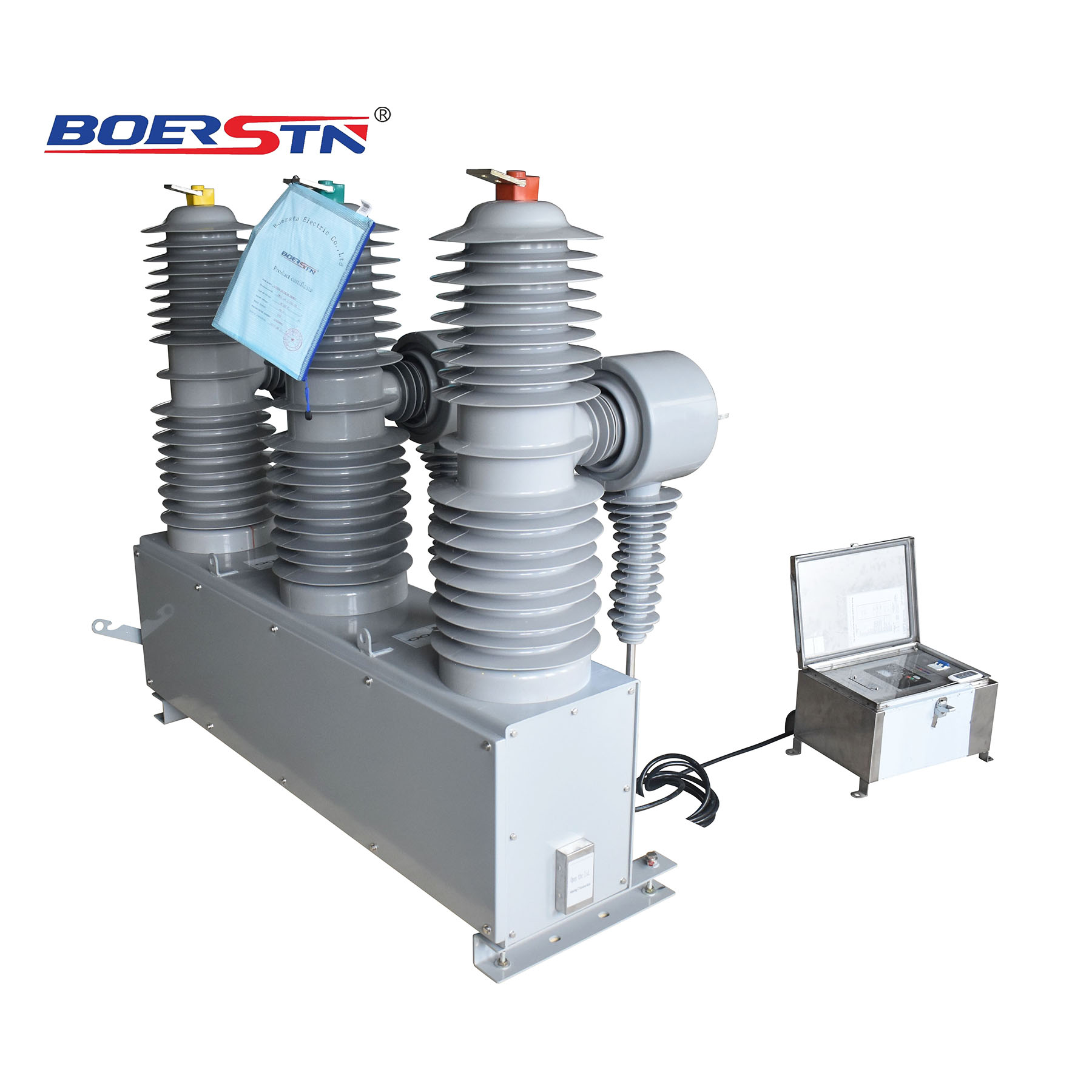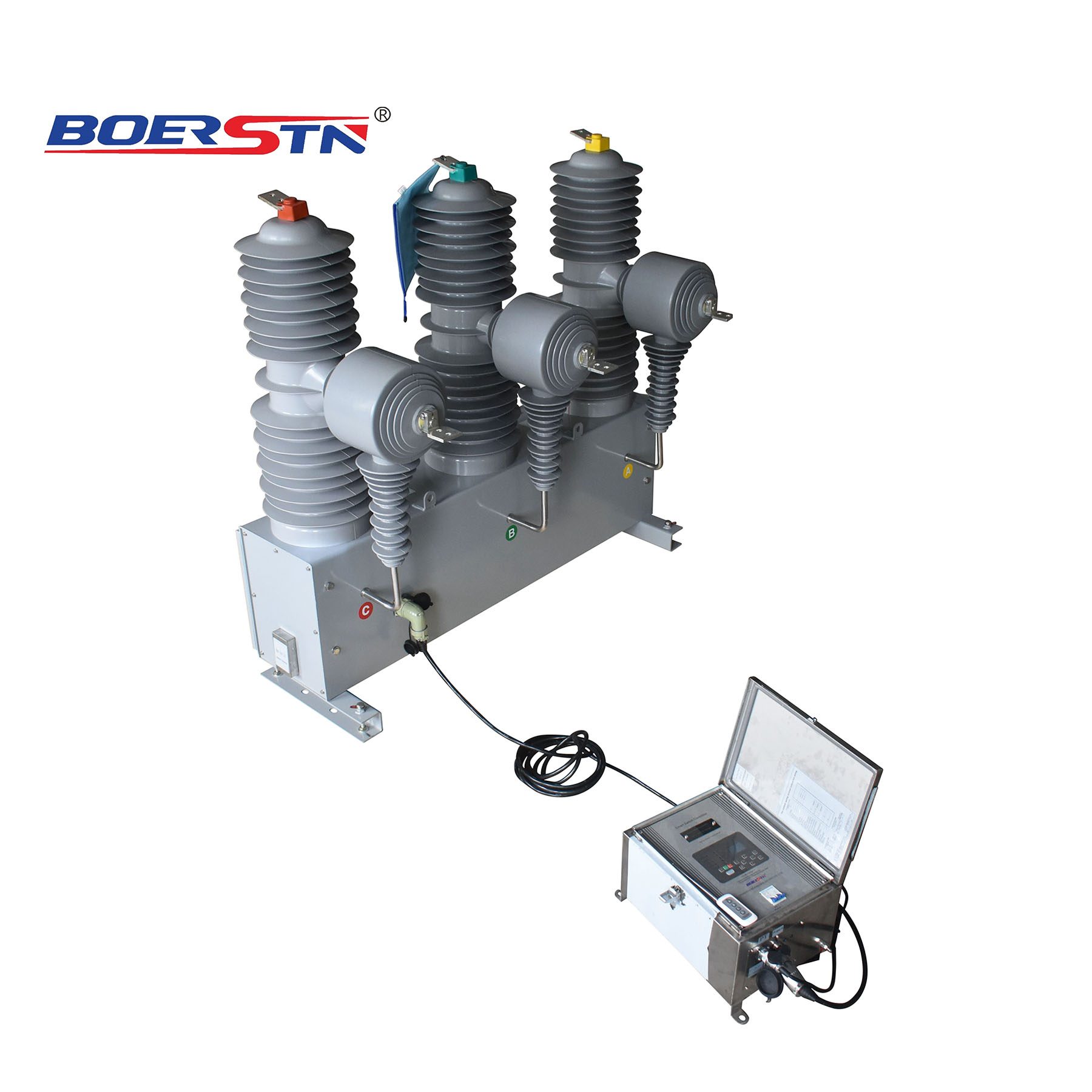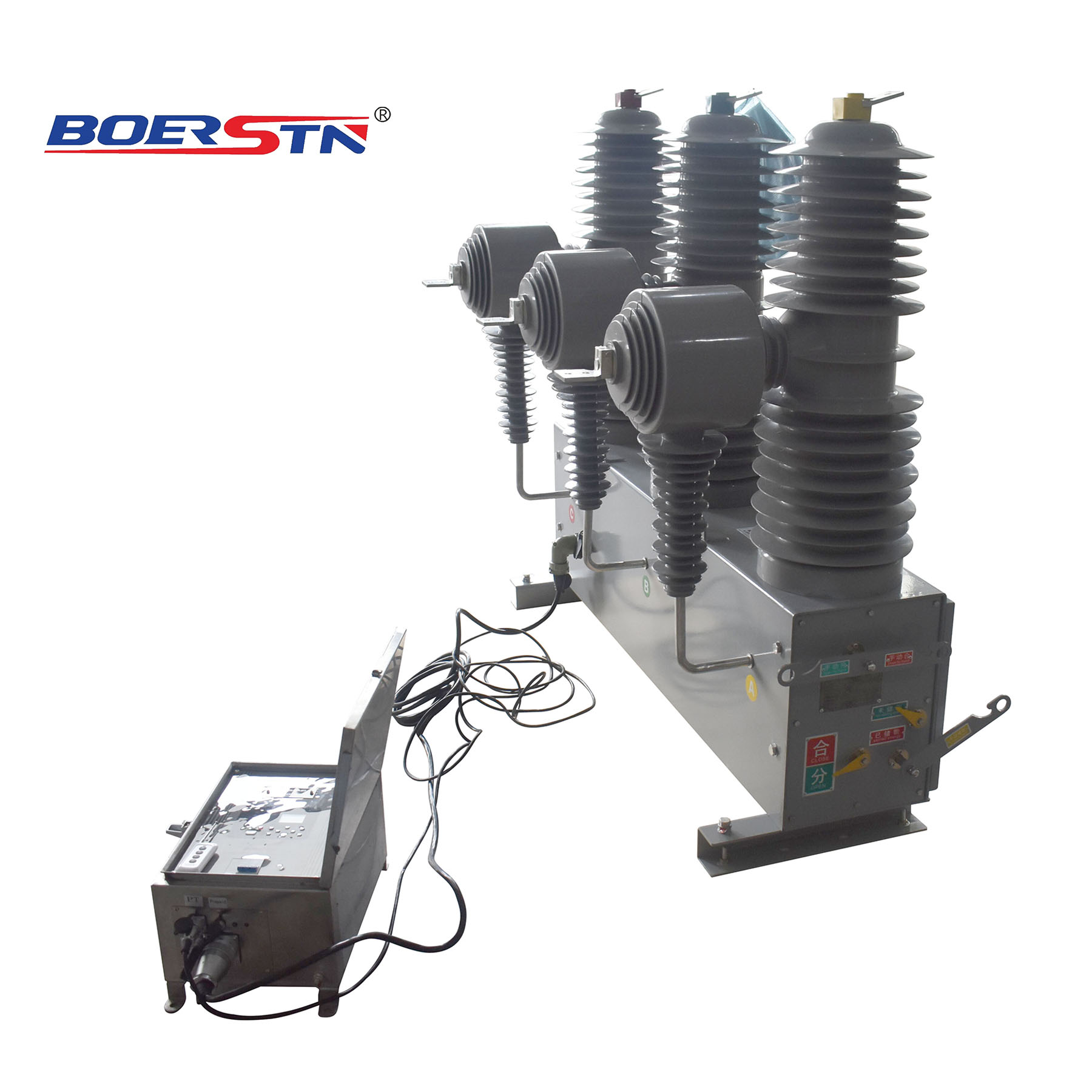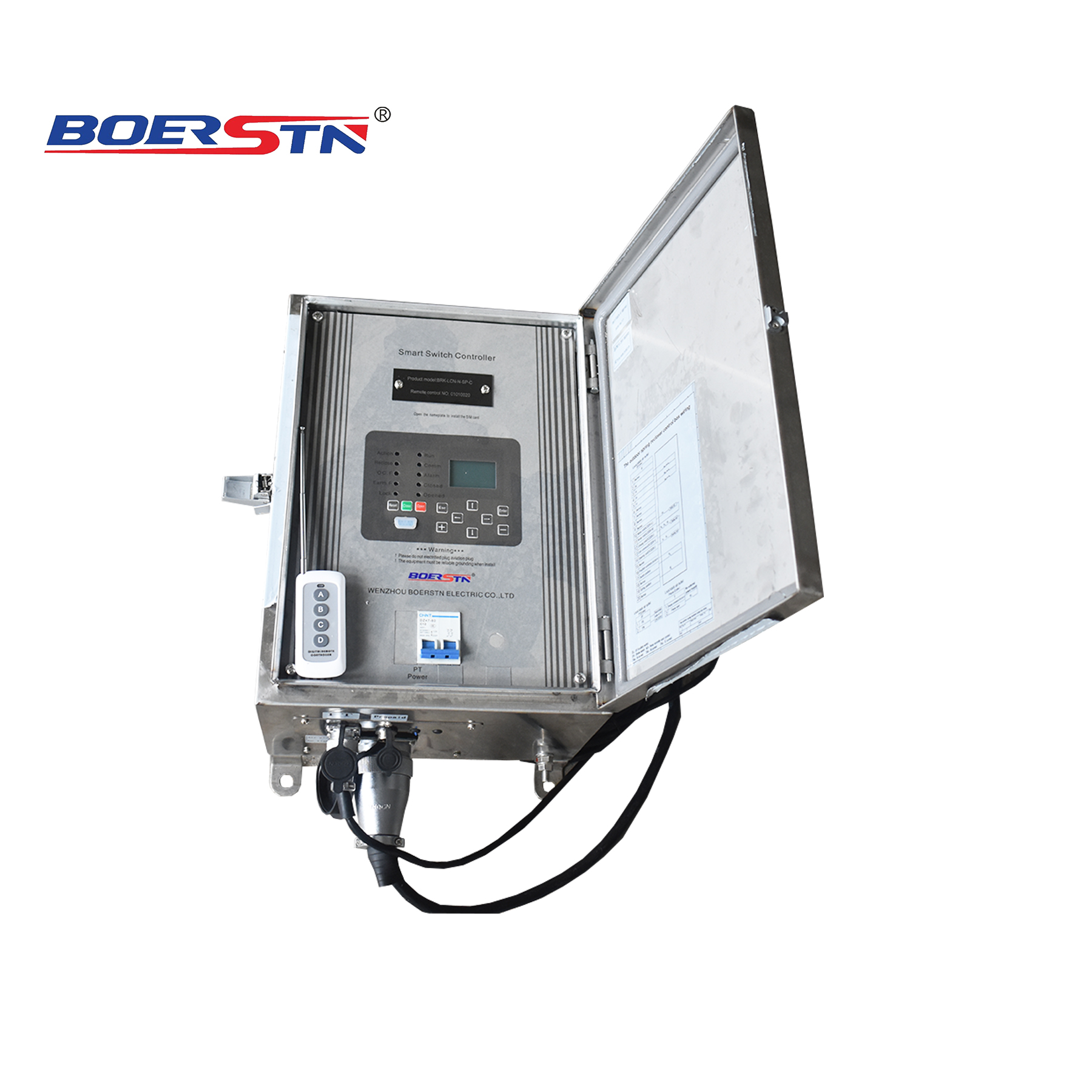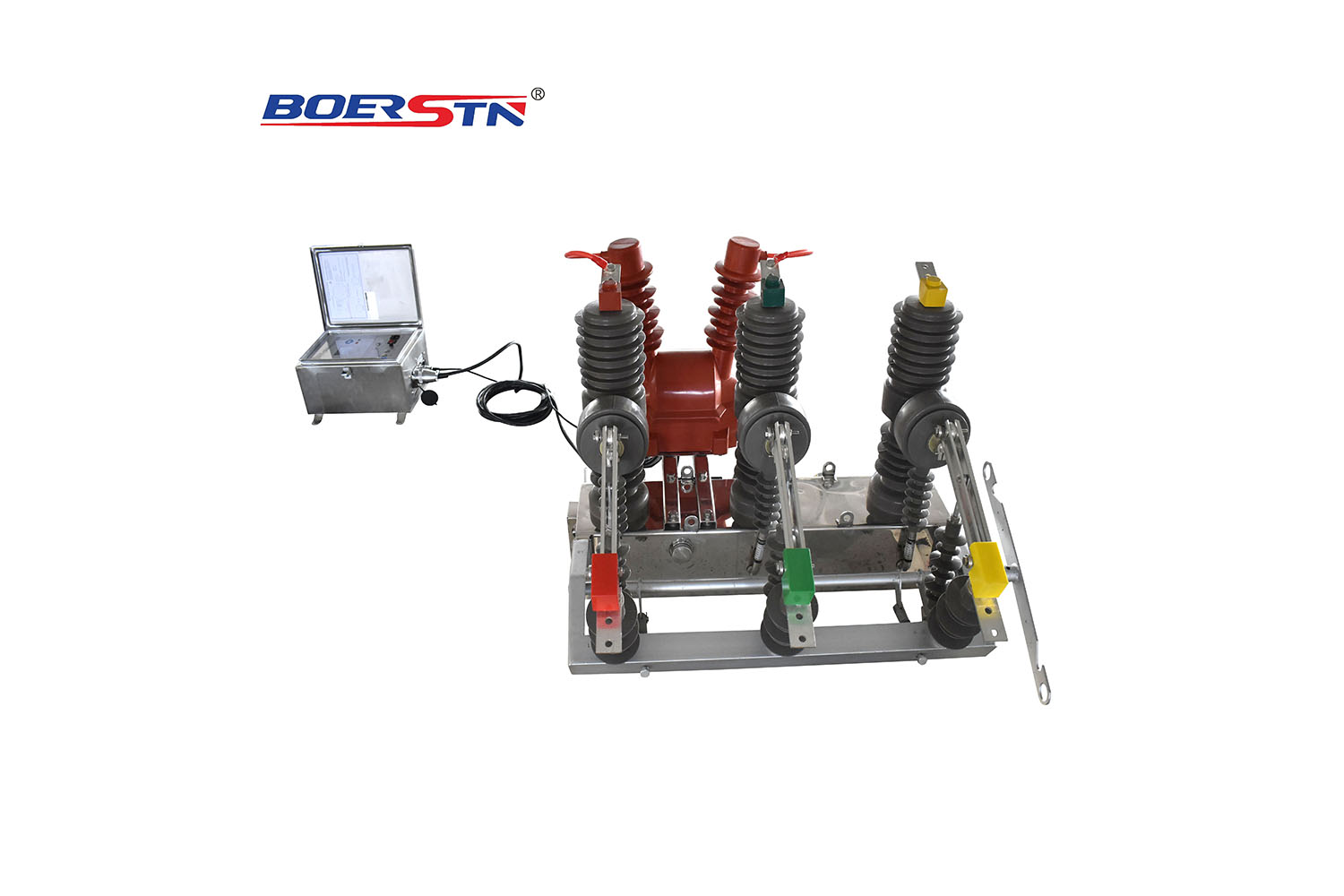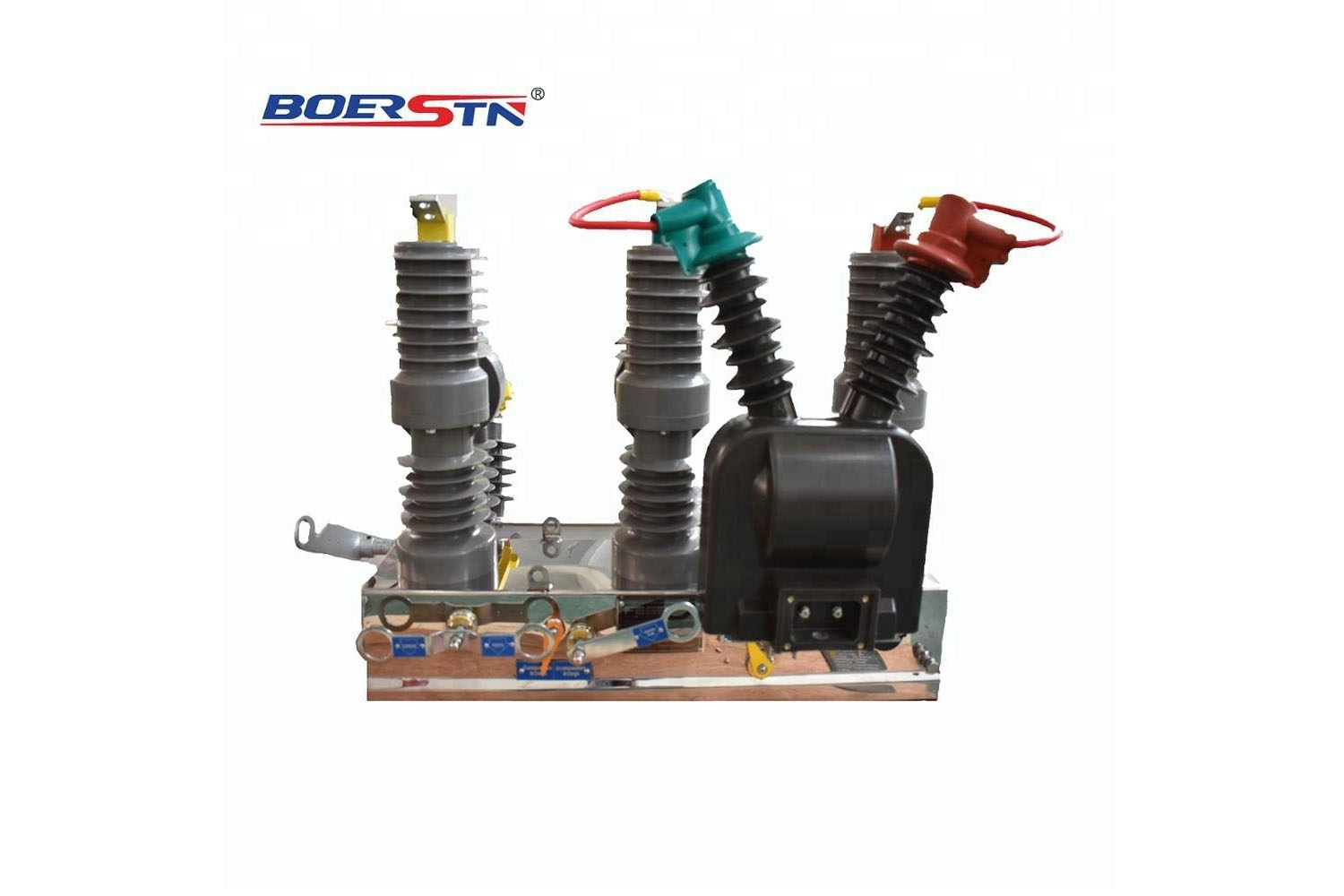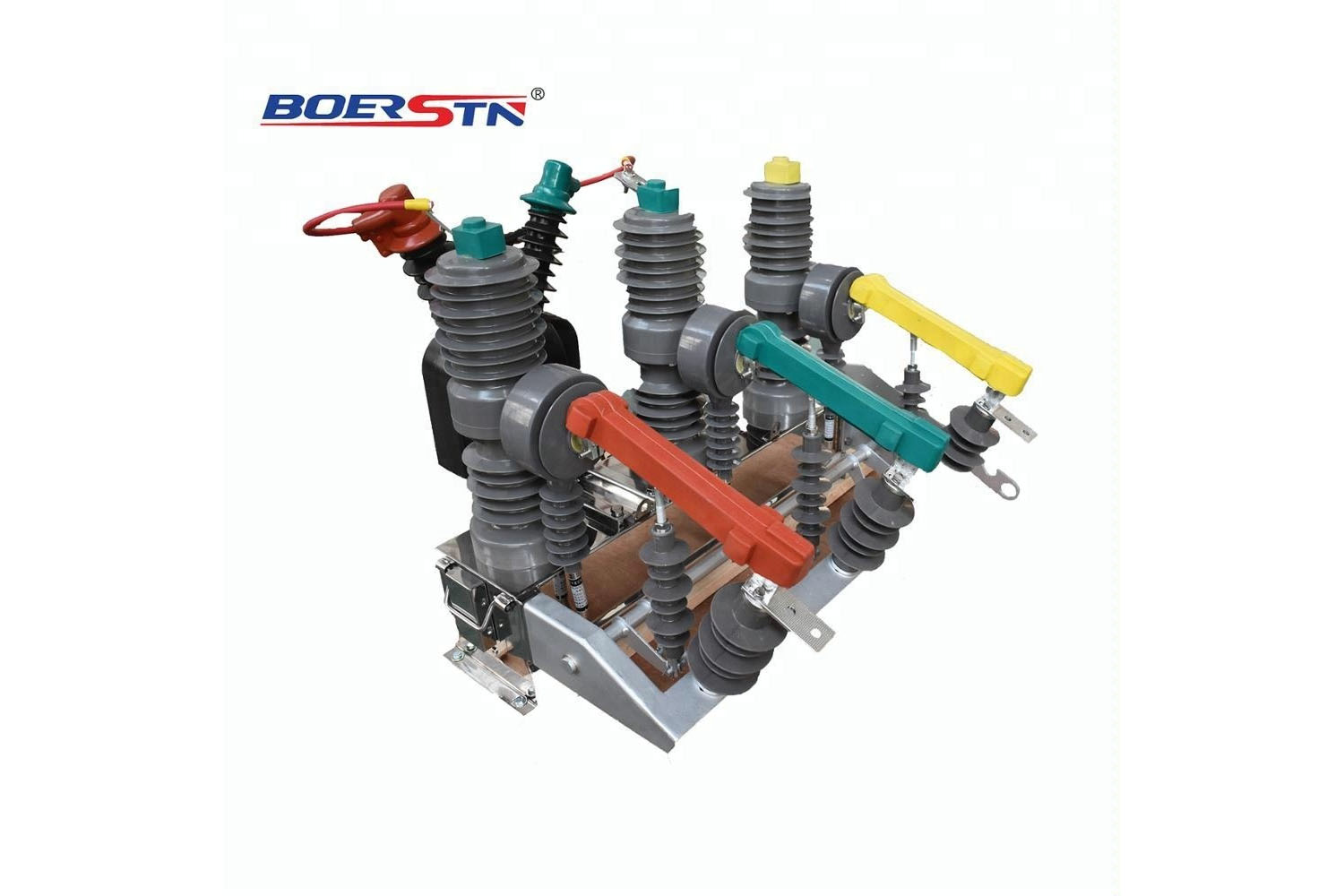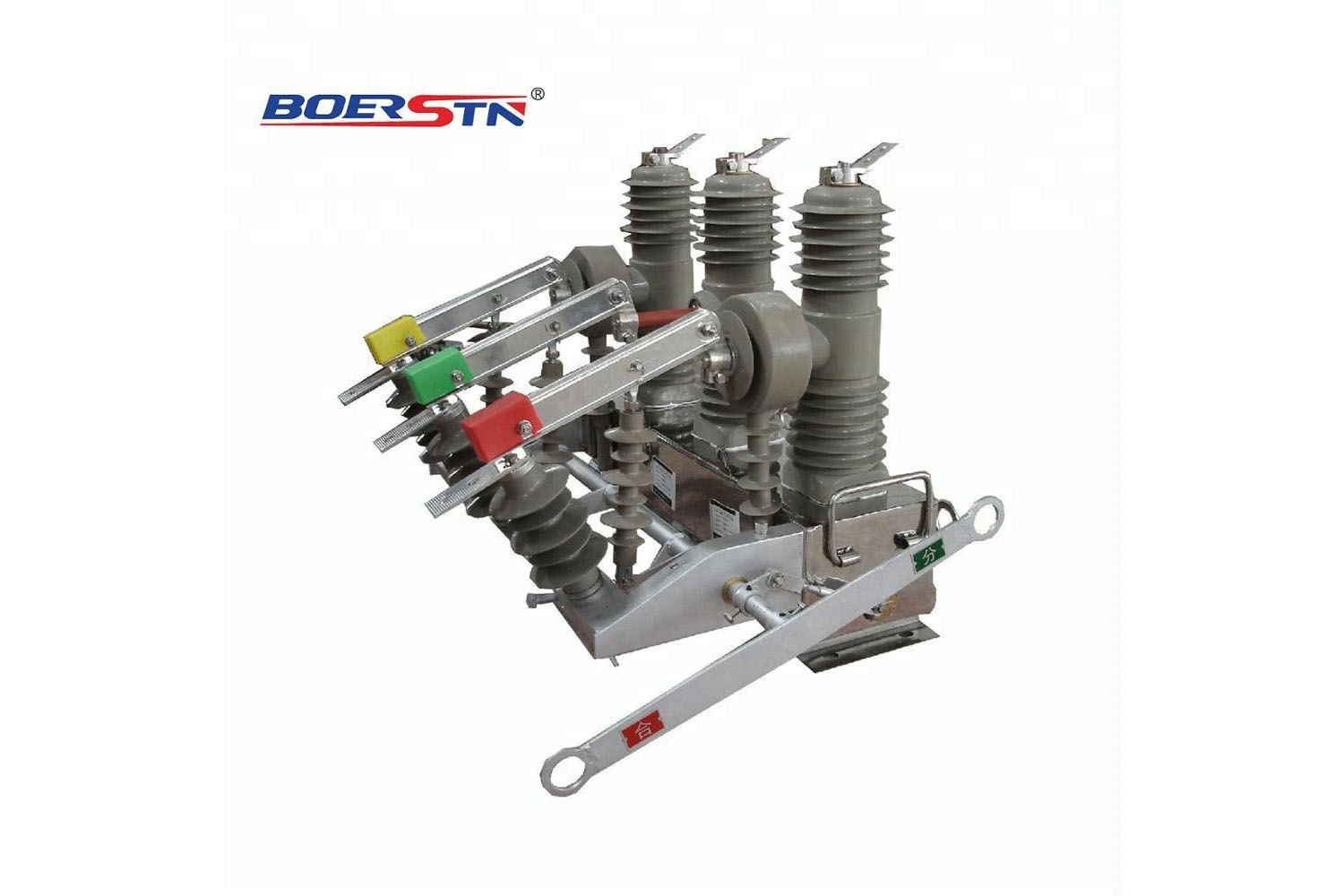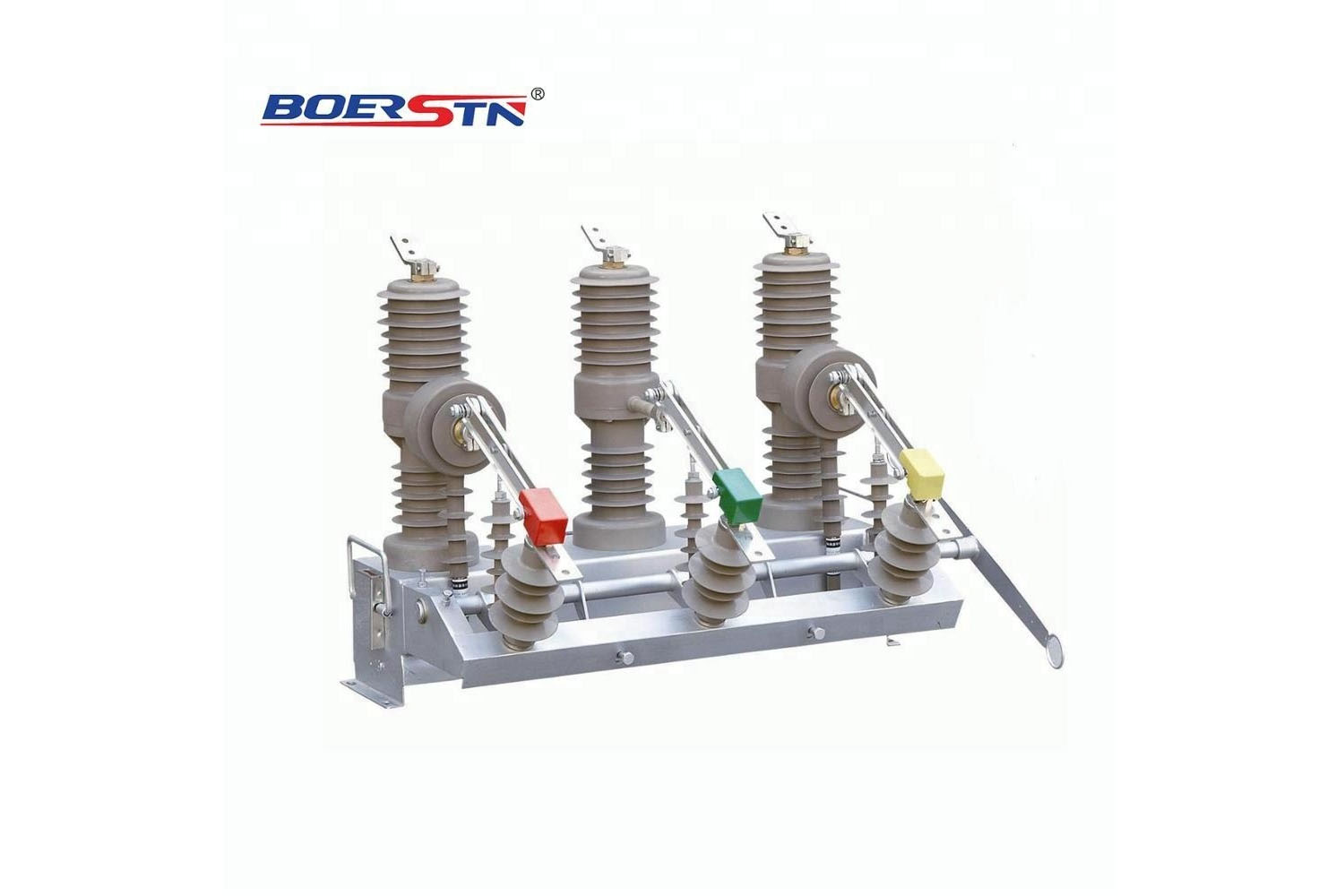 BRZW32-11~40.5KV Outdoor Pole Mounted Automatical Circuit Recloser (ACR)
The Boerstn BRZW32 outdoor vacuum switch (also named as capacitor switch or VCB) is a long mechanical life design vacuum switch. It provides an operational life of over 100,000 (30,000 open / close) Free maintenance operation.

PRODUCT DETAILS
Installation
inspection
Technical Data
Product description
Boerstn BRZW32 vacuum switch will result in substantial savings from reduced maintenance and maximized bank uptime and will also improve power quality. Boerstn BRZW32 VCB complies with standards IEC62271-100《AC high voltage circuit breakers》
Working Environment
➢Ambient temperature : -40℃ to 85℃
➢Day temperature difference : 25℃
➢Altitude :≤ 2000m
➢Wind speed no exceeds 35m/s
➢No normally intensity vibration
➢No intensity Erosion gas, medium place (like acid, alkali, smother..etc)
➢Pollution class : IV
➢Charge temperature : -40℃ to 85℃
Before using reminding
The Boerstn BRZW32 VCB continues to be completely factory adjusted and sealed. A cable connector assembly for interconnection wiring to the switch is supplied. The accessories like a junction box ,or an electronic switch control can be supplied as optional unit.
Below equipments are included with each switch:
➢3 phase BRZW32 VCB: each controller for one 3-phase switch
➢Eyebolt terminals
➢Hardware provision for ground connection
➢Cable assembly
➢Manual trip lever
➢Switch controls
➢Junction box (actually the same box): cable connector out
➢Extra auxiliary contacts: cable connector out
Optional accessories ( if ordered, then not included)
➢Power factor control (special BRZW32 VCB switch part no.required)
➢Normal factor correction control
➢Attention: normally it will be prepared by the end users.
Specifications of the electric control
➢Control voltage : 220V DC, inner self-supply from capacitor 250V, 22000 Uf ,End user only need to prepare relay main contacts for closing and opening
➢Auxiliary voltage: 110V/220V DC, 110V/220V AC optional by clients specify before the order
➢Opening time: ≤ 8ms (Each switch will along with ex-work test record)
➢Closing time: ≤ 11ms(Each switch will along with ex-work test record)
➢Recommended control pulse time: 0.1s
Warning
➢End user must make sure relay main contacts without electric power
➢Each C-O operation interval time better more than 1s
➢If frequently switching, please follow: rated operating circulate O-0.3s-C O-3s-C O (Min 3s,max 180s)
How to wire with vacuum switch
➢Make sure the end –user follow below diagram to connect the junction box to BRZW32 vacuum switch. Junction box is self-power supply controller
➢Before employ switch for H.V.line, please make sure each cable connector is correct connection.
➢Please push each A.B.C phase switch button to check if connection in good condition. The proper work is each phase electric control is corresponding correct phase switch. Self-power supply junction box (Switch controller)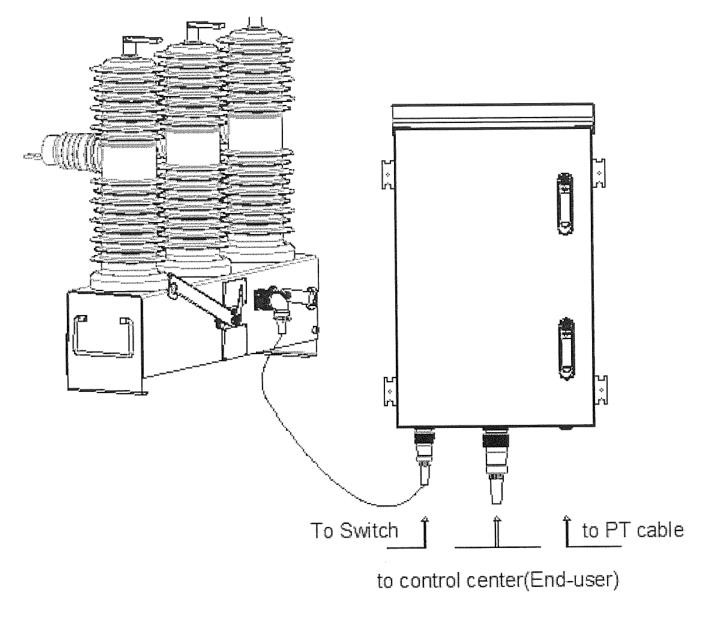 Self-power supply junction box (Switch controller)
Note:
Please put the vacuum switch on the source side, avoid when the switch off the junction box can't supply self-power for controlling center to control switch.
Secondary circuit control principle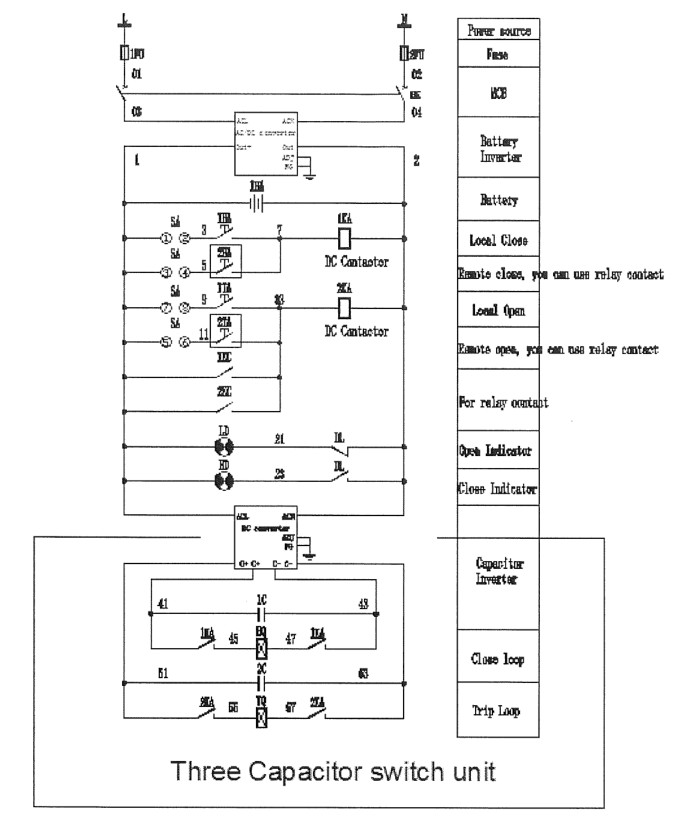 Inspection
Before mount Boerstn BRZW32 vacuum switch, please make sure to follow below requirements:

➢Uncrate and visually inspect for shipping damage or missing items
➢If any damage occurred, immediately file a claim with the shipping carrier and then contact your local Boerstn representative ,or call the Boerstn country office in your city
➢Boerstn BRZW32 vacuum switch is shipped from the factory in the CLOSED position to eliminate any potential damage to the vacuum contact due to possible excessive vibration during the shipping process.
BRZW32 must always be in the "Closed" position whenever the switch is being transported to prevent the possibility of contact damage
Installation
Make sure to see and follow annex installation and dimension drawings .Its mounting bracket on the BRZW32 is designed to be directly bolted to a wood utility pole using diameter 12 mounting hardware (not provided). The mounting hardware shall be compatible with the galvanized coating of the BRZW32 bracket such that it does not reduce the corrosion resistance level of the coating or the mounting hardware. Refer to the specific switch outline drawing for further mounting and dimensional details.
Connection to BRZW32 vacuum switch
➢Grounding : A M12 stainless steel bolt, nut, flat and lock washer are provided for grounding. The user is responsible for solidly grounding the mechanism housing to all applicable standards to ensure proper and safe operations
➢High power connections: copper type terminal are provided with 2-¢11 holes for copper cable clamp connections.(as below)

High Voltage cable clamp connector
Please make sure to follow below item to mount switch and connect cable The BRZW32 switch is not designed for rigid bus connections that can exert high forces. If rigid bus is used, flexible connection joints must be used to prevent any bus forces applied to the BRZW32 terminals

When tightening the terminals to the 1000N,the proper work practice of holding the connector bolt and then tightening the connector nut must be utilized to eliminate any induced rotational or twisting torque on the terminal. Excessive rotational toque or stress on the switches' stationary terminals could result in damage of the terminal connection integrity.

The actual connection of the high voltage cables are required to be orientated to avoid close proximity of the switch module to assure proper interrupting performance. The HV cables should be orientated to maintain a minimum distance of 300mm from the side of the interrupter housing. Below picture is provided to demonstrate proper installation details.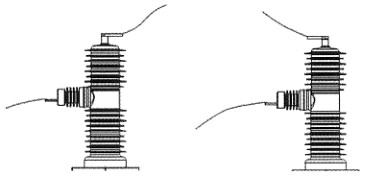 Mounting control cabinets or junction boxes
A control cabinet or junction box is not a standard accessory. User should consult Boerstn of controls or junction boxes for installation recommendations of such devices. If a control or junction box is purchased as an optional accessory, refer to the provider wiring and interconnection drawings for specific installation details
Operational inspection
After setting up the BRZW32 and control, operate the BRZW32 from the control cabinet to close and open observing the position indicator for agreement with control indication if applicable. If the manual trip lever is supplied, close the BRZW32 and strike the trip handle observing that the switch has opened.
High potential testing
➢High potential testing is used to check the integrity of the vacuum inside the interrupter. Loss of vacuum results in complete breakdown across open vacuum contacts at voltage below 30KV RMS. Only AC high potential testing is meaningful. DC testing can not be used. With the BRZW32 in the open position, apply 30KV RMS across each individual contact for 15 seconds. To avoid possible generation of x-rays, do not apply more than 30KV RMS.

➢During the high potential testing, self-extinguishing,momentary breakdown lasting only a few seconds may occur. These " breakdown" are not significant but can result in false indication of vacuum loss if the test set utilizes a high-speed overload relay or breaker.

➢During normal operation with the BRZW32 in service, loss of vacuum or a defective interrupter

➢may be indicated by excessive AM radio noise with the BRZW32 open, or by measuring a difference in surface temperatures (a difference of more than 5 ℃temperature rise above normal ambient)between switches on the same capacitor bank. A vacuum interrupter that has experienced a loss of vacuum will typically have an increased contact resistan.
Resistance testing
with the BRZW32 in the closed position, measure the resistance across the BRZW32 terminals. Resistance values should be less than 150 micro-ohms. Resistance measurements should be made at a current of 100A.
Maintenance
Free maintenance duration within 30,000 operations is valid. After 30,000 operations if any fail ,please inform and discuss with Boerstn or the local exclusive representative.
Design requirement for BRZW32 power input
Self-supply power monostable actuator BRZW32 vacuum circuit breaker ( VCB, vacuum switch, capacitor switch) is designed for self-supply power to operate at a rated voltage of DC 220V. This is rated voltage power from capacitor 220vdc ,22000 uF The capacitor power comes from an out-built PT from HV line. Please see below annex diagram of control wiring principle diagram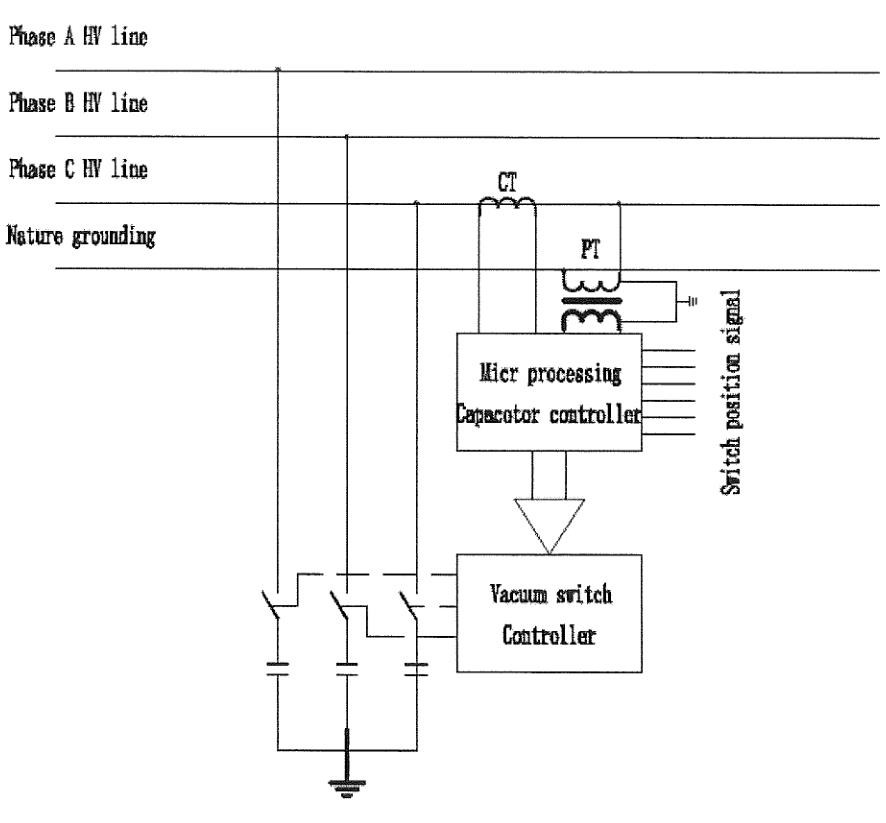 Note: vacuum switch controller is for self-supply power ,CT,PT is provided from end users.American standard style wiring. It is according to different power system.
No.

item

Unit

Data

1

Rated voltage

KV

11,12

13.8,15,20,22,24

27,30,33,36,
38 40.5

2

Rated current

A

400,630,800 ,1250,1600,2000

3

Rated frequency

Hz

50, 60

4

Power frequency
1min

dry

KV

42

60,65

79,85

wet

34

55

65,80

5

Lightning impulse withstand voltage (peak value)
alternate,opposite / fracture

KV

75

125

150/185

6

Rated short –circuit breaking
current (peak value)

KA

40/50

7

Rated peak value withstand
current

KA

8

4S short time withstand current

KA

20/25

9

Rated operating sequence




O-0.02s-C-0.1S

10

Single capacitor breaking

A

630

11

Back to back capacitor bank
breaking

A

400

12

Mechanism life

times

30,000

13

2nd loop 1min power frequency
withstand voltage

KV

2.5

14

Peak making inrush current

KA

4.2
Outline & dimension for BRZW32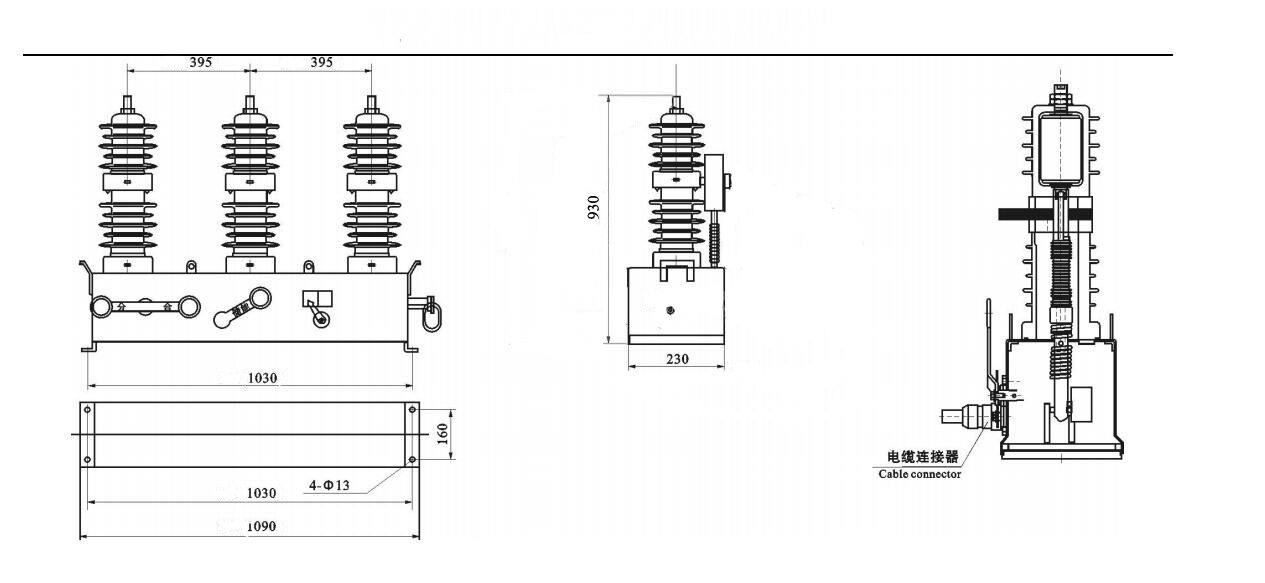 33KV Outdoor Vacuum Circuit Breaker Installation dimensions: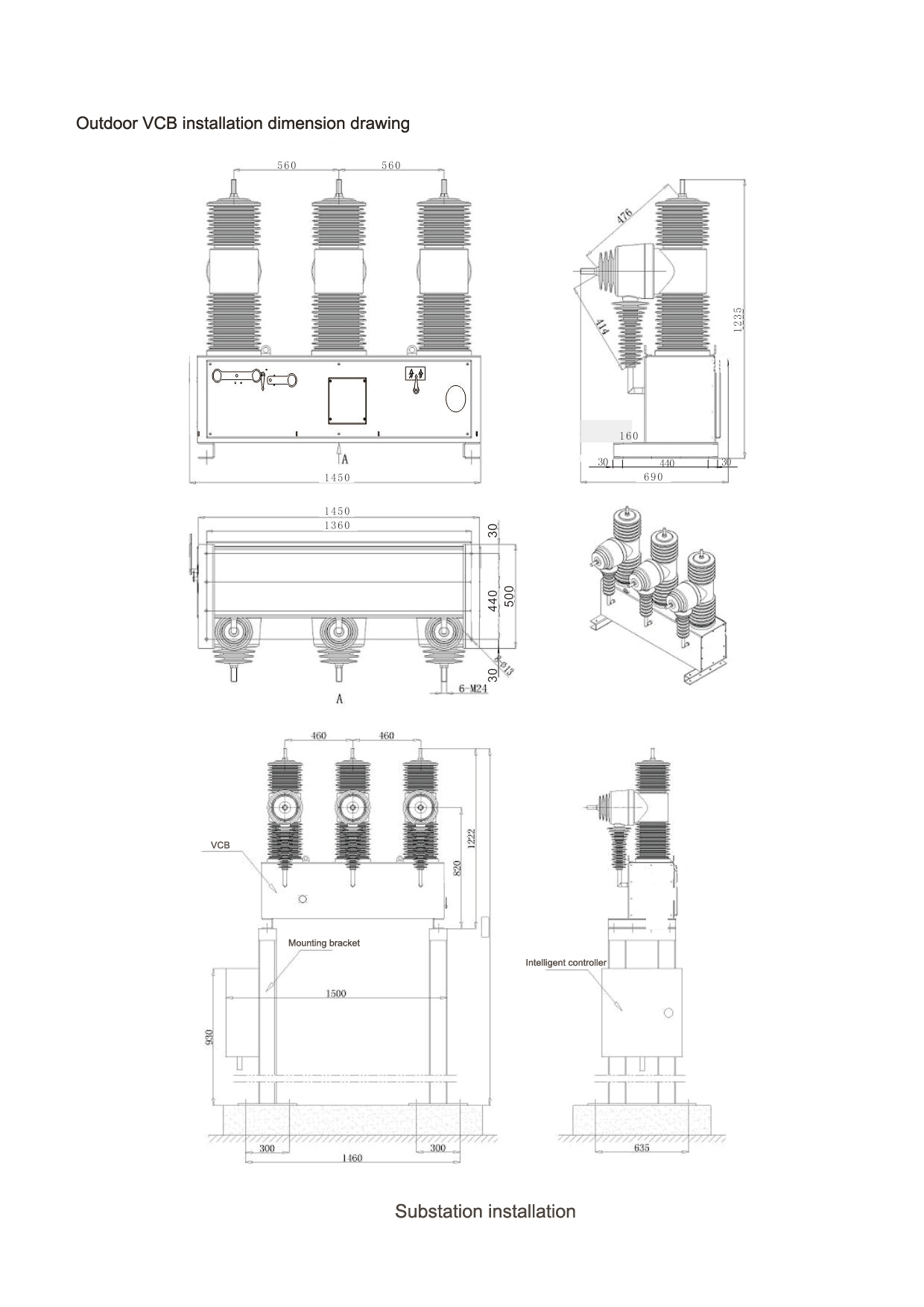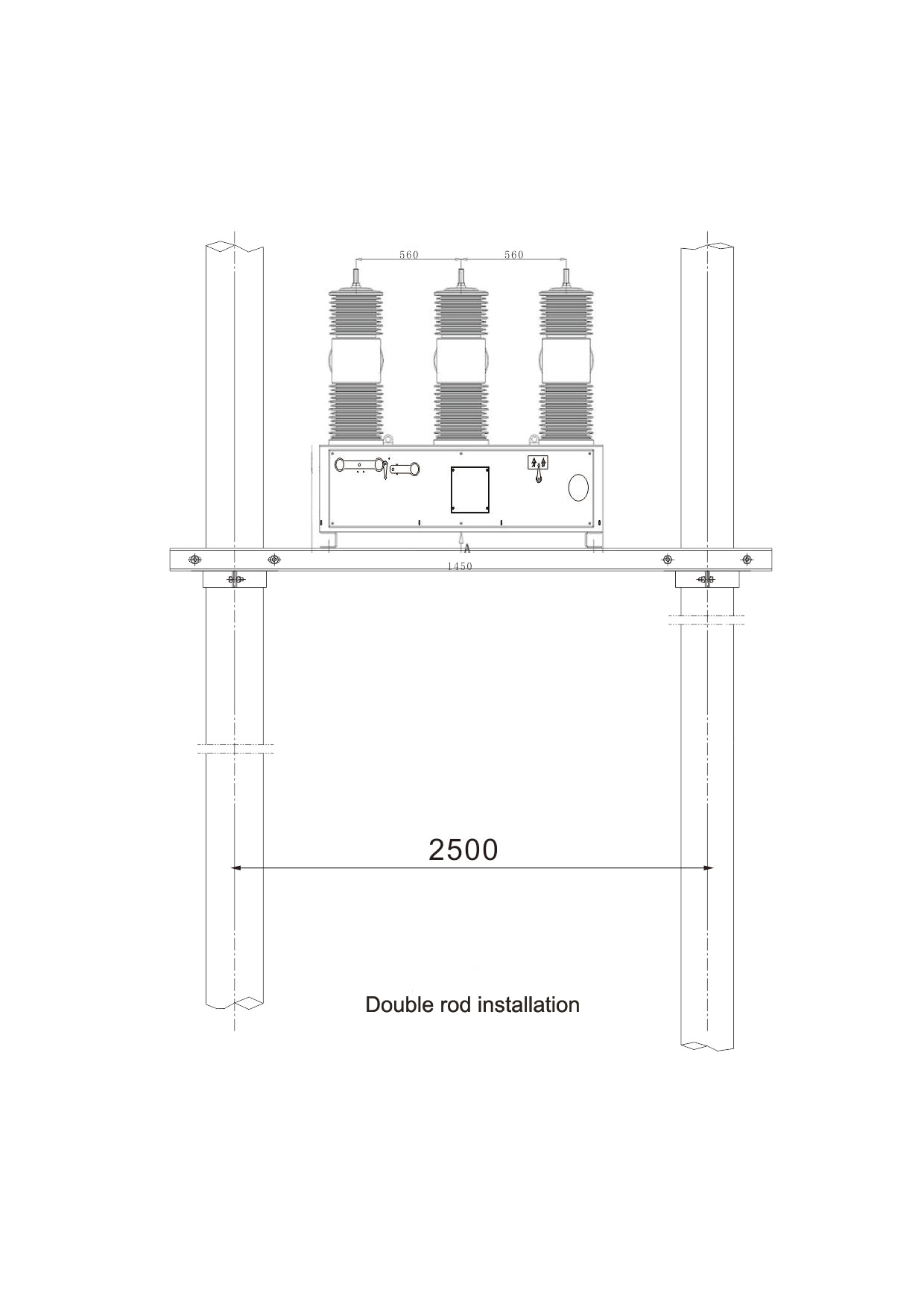 Feedback form contact with us