High Voltage Cable Branch Box(Outdoor Substation)
High Voltage Cable Branch Box(Outdoor Substation)
DFW series high voltage cable branch box(outdoor substation)is widely used in 36KV,24KV ,12KV node connection of cable system. It is main electrical equipment for the cable to be assembled and separated from the outlet of the switchgear. Cable branch box adopts imported high grade rubber insulated tight insulation without naked live parts. Its switch is SF6 insulated load switch.

Product description
DFW cable branch box is designed for outdoor maintenance free operation, safe and reliable and its protection degree reaches IP33. The underground branch connector is anti-flood. It is widely used in urban industrial district, residential district, commercial center, mining area, large scale enterprises such as steel, automobile, petroleum, chemical industry, cement, and other occasions, It is particularly suitable for urban power grid reconstruction project, which can greatly save the investment of electrical equipment and cables, and improve the reliability of power supply. This equipment complies with the requirements of standard IEC62271-200,IEC62271-100 etc.
Main new advantages
● Small size, compact structure, easy to install and operate
● Stainless steel or metal steel board ,which thickness ≥ 2mm
● Anti-corrosion & with special Spray-painting artworks
● Usage life more than 30 years.
● It can be used in some harsh environments like high or lower temerature ,some dust area
● Fully sealed structure,without insulation distance
● High voltage electric parts with cable connector or use silicon rubber for people safety.
● With zno arrester
● Its cables can be splitted into be 7 branches to work together with SF6 loading switches to reach net power-supplying.
● The cable connector can be used as switch, it can be on or off with loading. The max on-off voltage can reach 200Amp.
● After fix the fault indicator, user can test circuit fault very quickly
● Cheaper cost ,save cable
●Cable connectors comply with IEEE386 standard,all cables are suitable for crosslinking polyethylene insulated cables.
No

Item

Unit

Data

1

Rated voltage

kV

12kV

24kV

36kV

2

Rated current

A

630

3

Rated short-time withstand current

kA

20/3s

4

Dynamic stable current

kA/0.3s

50

5

Thermally stable current

kA/3s

20

6

| | |
| --- | --- |
| Power frequency withstand voltage/1min | |

kV

42

55

85

7

Lightning impulse withstand voltage

kV

75/85

125/150

170/185

8

Partial discharge test




Less than 9kV

Less than 15kV

Less than 45kV

Discharge amount: ≤10PC

Discharge amount: ≤10PC

Discharge amount: ≤10PC

9

Enclosure protection class




IP44
Note:

If any special required please consult with us before order.
● Cable connector200A, its diameter is 35-185mm2 cable
● Cable connector600A, its diameter is 25-500mm
Feedback form contact with us
Related Product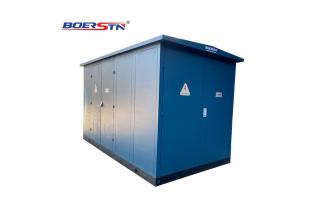 Compact Substation
Summary 1.Outdoor Compact d substation consists of high voltage switchgear, transformer and low voltage power distribution device ...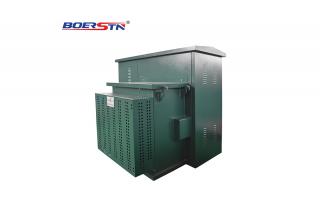 Pad Mounted Transformer
Product description The product equipped the HV load switch and HV fuse in transformer oil .It has common box or separate box with...